The next generation open account trade finance platform
Atlas Elite is an open account trade finance platform that brings together corporates and financiers using Distributed Ledger Technology (DLT) eliminating digital silos.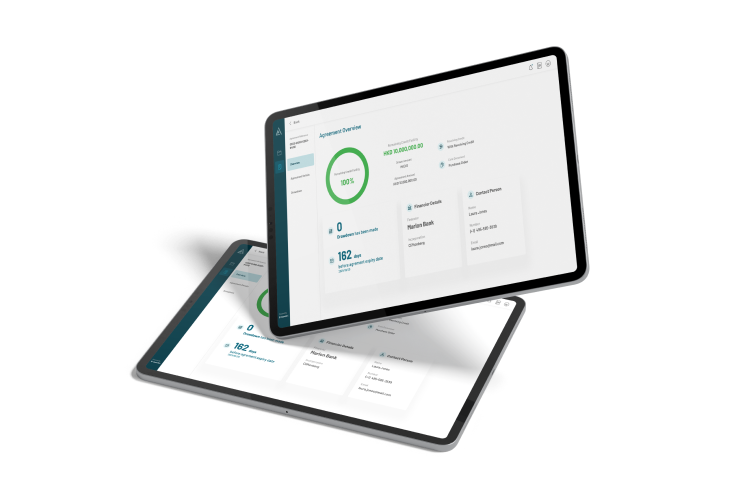 Atlas Elite, a DLT-based trade finance platform, is a fully digitized platform to accelerate your trade business by connecting corporates and financiers and all trade parties in one single place where operations are automated, transaction processing time is reduced with documents are digital-signed and committed.

The platform requires minimal manual interaction, thanks to smart contract guided mechanisms. The use of DLT provides an audit trail for traceability, enhances transparency to workflows, mitigates credit risks in financing transactions, and facilitates lower fees and barriers to trade.
Potential benefits of DLT digital trade platforms
Reduce Operating Cost As High As
Reduce Operating Cost As High As
Cut Turnaround Times As High As
Financing Transaction Types
Offering a full range of transaction solutions for open account trade finance including: pre-shipment financing, receivables financing and supply chain financing.
For financiers, Atlas Elite creates traceability, enhances transparency and mitigate credit risks in financing transactions with a DLT workflow for banks, money lenders and investors.
Global Commercial Banks
Connect all digital silos
Integrate with your existing trade finance platforms and offer better service to your VIP customers using DLT. Atlas Elite allows you to steer clear of double financing and mitigate risk and fraud with enterprise grade security supported by blockchain technology.
Supply chain financing
Purchase Order (PO) Financing
Receivable financing
Factoring
Local Banks
Paperless, automated
Digitize all your workflow and operations to reduce human errors, processing time. Capitalizing Atlas Elite to improve your trade flow visibility and reduce trade financing costs.
Receivable financing
Purchase Order (PO) Financing
Money Lenders / Investors
Engage to unbanked corporates
Catch business opportunities from unbanked corporates and fasten the transaction flow by greater visibility into trade process and real-time tracking on their transaction history with Atlas Elite.
Receivable financing
Purchase Order (PO) Financing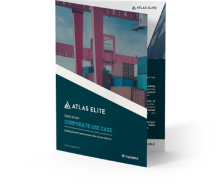 Building the next open account trade finance platform
Blockchain Your Trade Finance Business
Digitize Your Trade Finance Business
Automate all the workflow and digitize trade documents such as sales orders, invoices and shipping documents. Securely store all the transactions on the DLT platform and share to the counterparties.
Steer clear of double financing by with enhanced visibility into trade flows. Thanks to smart contract mechanism, financiers will be notified when other financiers/banks on the platform are undergoing financing using the same set of trade documents.
Enjoy integrity and authenticity to trade finance by digitally signed electronic documents with real-time authentication of trade finance data and immutable ledger offering an audit trail of transactional history.
Core Features for Financiers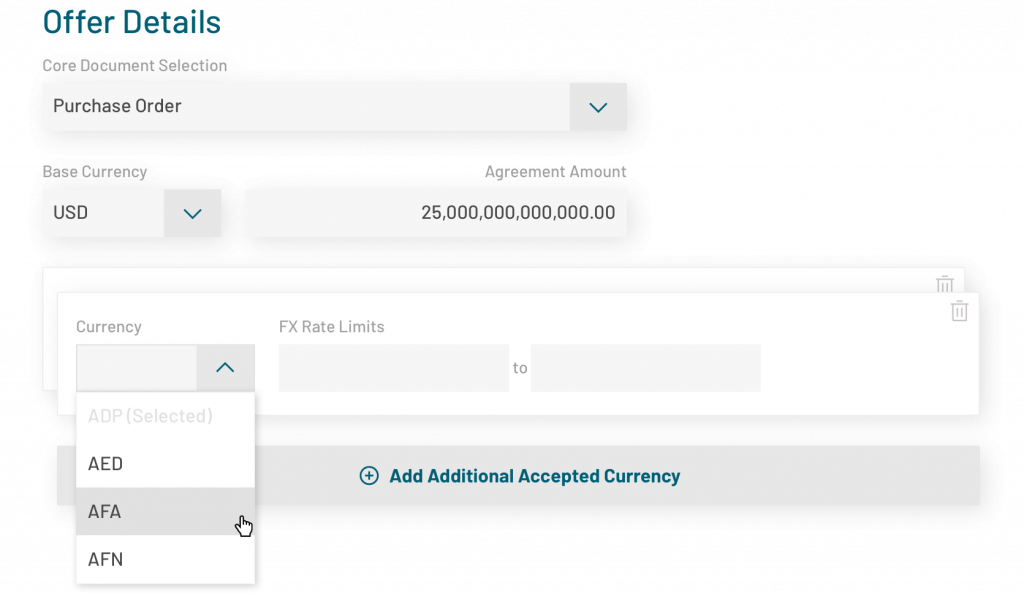 Modularize and customize your financing terms and contracts
With a highly customizable Smart Agreement module, Atlas Elite can support a wide spectrum of open account trade finance instruments. In addition to conventional AP, AR, pre-shipment/post-shipment financing, reverse factoring and factoring, it also supports by design financing negotiation, drawdown, conversion, revolving credits, partial financing and bulk financing for multiple POs and invoices.
Automate and accelerate your payment flow
Speed up your transaction flow in a secure and efficient way. Capitalizing on blockchain, a single source of trusted data can be shared on Atlas Elite with end-to-end traceability and transparency across all transactions, thus allowing financiers to keep records of all active transactions, such as fund release, repayment.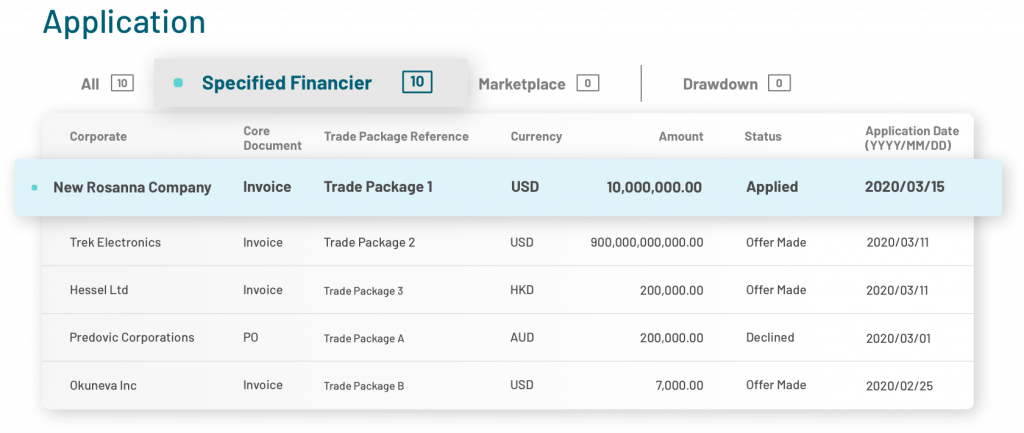 Monitor all your transactions in one-stop centre
A customizable and insightful portal which allows users to keep track of transaction flows in one place in real time. Financiers can review all financing applications and get notified of specific requests from clients.
For corporates, use Atlas Elite to enjoy automated processes and faster access to funds. No matter the size of your business, you can reach your preferable financiers, access multiple finance options, and secure competitive rates.
SMEs
Get funded with competitive rate
With Atlas Elite, you can increase your capital efficiency by shortened trade cycle time while securing competitive rates by getting insights from our intelligent data analytics.
Receivables financing
Factoring
Inventory Financing
MNCs
Worldwide supply chain management
Manage and optimize your worldwide supply chain operations using blockchain technology. In Atlas Elite, you can connect all business partners, such as supplier, logistics, vendors, and build your network with automated end-to-end visibility. You can even create your own supply chain financing with banks and other counterparties.
Supply chain financing
Receivables financing and more.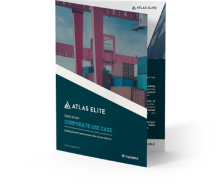 Building the next open account trade finance platform
Manage Working Capital Effectively
Maintain sufficient cash flow by access a complete set of working capital finance solution all in one place. Connect to your preferable financier and share your terms that are tailored to your unique transaction requirements.
Consolidate All Banks in One Platform
Manage all your documents, negotiate with multiple financiers, and track your offer status in one connected platform without any delay and errors.
Increase Success Rate with Analytics
A quick overview of key information such as trade packages, financing applications and offers, plus insightful analytics to help you select the best financing option.
Core Features for Corporates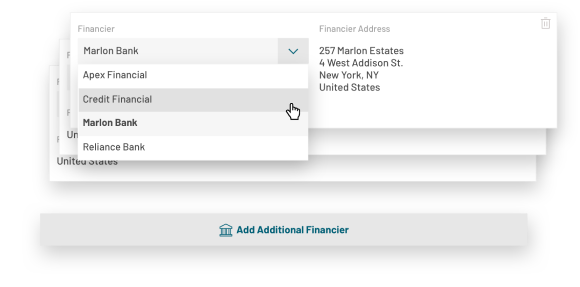 Increase success rate by selecting preferable partner
A unique function enables corporates to explore with a particular financier on potential trade finance opportunities. It allows corporates to work with a specific financier, where they believe to have a higher chance of getting financed. Moreover, the corporates can still submit their financing applications to one or multiple financiers at the same time.
Improve efficiency by packaging all your documents and transfer instantly
Upload or create core documents such as invoices and POs and access trade financing options faster with instant transfer of such documents to financiers. Supplementary documents such as shipping data and status, eBL, Contract/ ERP information are also supported.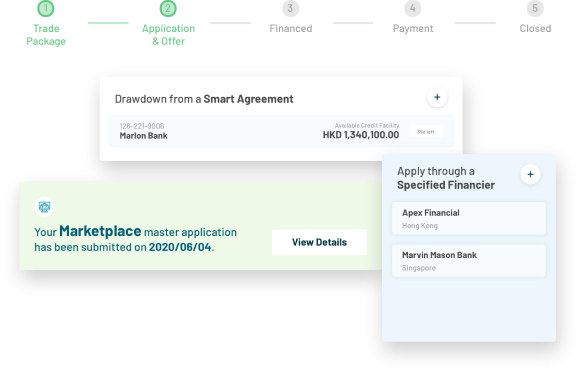 Quick access to your applications and offers
A quick overview of key information such as trade packages, financing applications and offers, plus insightful analytics to help you select the best financing option.
Highly Secure, Scalable and Reliable DLT Platform
Support all open account trade finance services such as pre- and post-shipment financing, PO and invoice financing, factoring, reverse factoring, multi-tier supplier financing, guarantees, LC, SBLC, etc.
Access Atlas Elite and securely connect with other systems, which include eBL, ERP, and logistics systems of carriers, ports, customs, insurers through dedicated Application Programming Interfaces (APIs).
Transfer of documents on multiple blockchains are now supported. With our unique technology, the Corda-based Atlas Elite is able to verify digital documents from other blockchains such as Ethereum, Hyperledger Fabric. The platform also provides Data-at-rest encryption, supporting MS SQL always and Data-in-transit encryption, such as firewall, TLS.
Real-time DLT Health Monitoring & Alerting
Get sophisticated DLT monitoring services from CryptoBLK's self-developed DLT health monitoring and alerting tool, Cerberus, which provides log analysis, performance monitoring and creates instant visualizations for Atlas Elite's network activities.
Empower companies to unleash their Web3 potential through blockchain technology and create a trusted digital ecosystem.